Overcharging on energy bills
From 2012 to 2017, Big Six energy suppliers amassed a huge £7.3 billion from regular overcharging of customers, according to Ofgem. In 2015 this equated to £234 per customer per year.

From 2017, we have seen a large increase in Suppliers being penalised for overcharging energy consumers, a few examples are listed below. 
14 June 2019 – Shell Energy ordered to pay £390,000 for overcharging customers. Market share: 2.70%
20th January 2020 – Ovo Energy ordered to pay £8.9 million for overcharging customers. Market Share: 15.80%
29th January 2020 – Utility Warehouse ordered to pay £650,000 for overcharging customers with Warm Home Discount. Market share: 1.88%
13th August 2020 – Bulb Energy given £1.76million fine for overcharging 61,000 customers and blocking switches. Market share: 5.74%
30th October 2020 – Utilita ordered to pay £500,000 for overcharging customers. Market share: 2.61%
These five energy suppliers within a 14 month period amassed a total of £12.3 million from overcharging alone covering a market share of 28.73%. 
If you are one of the 75% of organisations that do not currently check your utility invoices, then your could save £234 per year* by checking and validating your invoices. 
Of course, it may be the case that it consumes most of your time every month to check your invoices, collecting missing invoices, statement of accounts to match your ledgers or you simply don't know what errors you are checking for. Whether that be one invoice per month or thousands of invoices per month. 
*Savings based on 2015/2016 figures represented by Ofgem.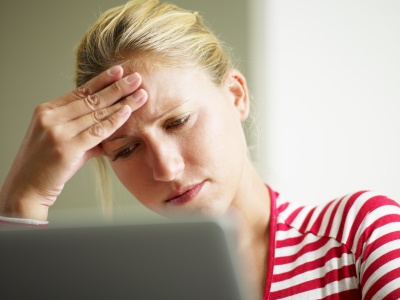 Why choose an energy partner to manage this service for you?
Most bill validation systems are very much outdated or require a person to work behind the scenes validating 100's of invoices daily or chasing suppliers for responses. This is a timely process that can result in human error and overlooking vital information that could cost your organisation thousands of pounds.
Our Robotic Process Automation (RPA) collects, validates and addresses major exceptions before payment and data storage. Our platform collects every bill issued for every site and validates the usage, rates and charges against the contracts, meter data, network/utility tariffs and active site list. No human hand touches the bill – delivering speed and accuracy outcomes unmatched by manual or semi-automated processes. Our platform can process (collect, parse, validate, and code) thousands of bills in seconds.
The National Energy Hub can manage and automate this process for you by validating your utility bills on your behalf:
Collect your utility bills for each meter and site

Validate your invoices by incorporating over 200 checks including but not limited to:
– Energy usages and volume tolerances 
– Network and tariff charges for pass through contracts
– Address major exceptions before payment
– Agreed energy rates
– Agreed Capacity Charges
Send you a payment file containing all validated charges and invoices or credit notes  
"We recently saved a well known manufacturer over £84,000 due to overcharges on their energy invoices covering a 12 month period" Lee Harris – Senior Energy Consultant. 
Find out how we saved a well known engineering company £84,000 from supplier overcharges by using our free retrospective bill validation service here.
If you have never checked your energy invoices and are unsure where to start, pick up the phone and speak with one of our energy consultants or send us an email. They are a friendly bunch and here to help your business reduce overheads. 
Until 31st December 2020, The National Energy Hub will be offering free retrospective bill validation services to assist businesses struggling in the pandemic to increase their bottom line by returning money that is owed to them. 
If you are interested in finding out more please contact Lee Harris on lee@thenationalenergyhub.co.uk or call directly on 0330 111 1432 ext 304
"take care of the pennies, and the pounds will take care of themselves" – Old Mr Lowndes
---
Related Post
---