Public Sector Energy Procurement

Public sector organisations must procure energy through an OJEU compliant process. Organisations such as Local Authorities, NHS Trusts, MOD, central government departments, and educational establishments are all covered by this legislation.
OJEU Compliant Procurement
We believe public sector energy consumers should be given the freedom of choice when it comes to energy and utilities. We also don't believe in a one basket fits all approach.
Our multi award winning team are on hand to assist public sector energy consumers with energy purchasing and management support.
The National Energy Hub is an approved and exclusive utilities provider for The Educational Hub and School Service Supplies, working with their education clients to help purchase, manage and reduce energy and carbon.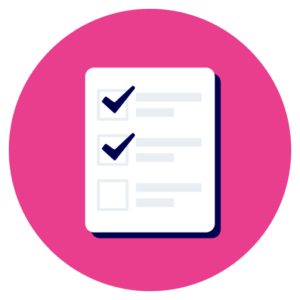 Fixed Energy Procurement
For most public sector bodies fixed energy contracts are the most popular way to purchase energy, providing the highest level of budget certainty and protection against spikes in the energy market. On the downside, fixed energy contracts only provide a one day window to purchase energy for the duration of the contract so whilst you are protected against market increases, after your decision is made, you cannot take advantage of further saving opportunities in a falling market.
Flexible Energy Procurement
With flexible energy contracts, organisations can take a more controlled approach to energy purchasing. This type of energy contract enables organisations to make multiple purchasing decisions 12 months or more before a contract has begun. This allows the buyer to make purchasing decisions over months, quarters, seasons or years with unlimited buys and sells in line with their volume tolerance.
Our Public Sector Energy Services
Outsourcing the management of your energy gives you complete end-to-end energy management, flexible support and working as an extension to your team.
Time: Monitoring and analysing energy across complex and multiple sites can be time- consuming for most public sector organisations. We do all of this on your behalf.
Expertise: Our energy specialists and cost recovery experts identify, investigate and resolve anomalies in your estate and billing data.
Data Quality: The efficiency and accuracy of your database is underpinned by our innovative utility management solutions, using machine learning and robotic process automation.
Supplier assurance: With over 30 strong supplier relationships, we ensure we have right people working on every aspect of your portfolio.
Cost: With our industry leading consultancy and management fees, we provide a fully managed service at a fraction of the cost it  would be to employ someone full time to manage.
Our energy services include:
Fixed and Flexible procurement only tenders
Fully managed services
Utility Bill Validation
Energy Monitoring and Targeting
Dedicated Key Account Management
Carbon Management
OJEU TENDER PROCESS
 We fully manage and source fixed or flexible energy contract on your behalf
Get in touch
Speak to our energy experts today