Energy Baskets

Energy Baskets. If your business doesn't have the buying power for flexible energy procurement, then The National Energy Hub's energy baskets are your answer. Giving your business the ability to buy energy flexibly in a volatile marketplace.
Reducing Business Energy Costs Together

Flexible energy procurement is normally an option used a by major energy users, but more and more businesses are starting to explore alternative ways to reduce their energy costs through energy procurement.
With rising energy costs businesses need security, lower prices and budget certainty when agreeing energy contracts. That's why, we have developed a strategy that benefits businesses from SME's to large energy users. Each member receiving a risk managed strategy to suit their appetite for risk.
"Of the £millions spent each year on the procurement of electricity and gas, experts believe that an
average of 5% cost reduction can be achieved by better procurement, and a further 3.5% from aggregating
volumes (therefore reducing supplier margins), but this does depend on market movement". – ISBL
How do The National Energy Buying Groups work?
Our Energy Baskets have been designed to provide businesses all sizes a route to the wholesale energy market through flexible energy procurement. This type of energy contract ensures your business receives the highest level of budget certainty, greater buying power and saving opportunities throughout the lifetime of your energy contract.
You receive a quote that is a fixed price, but with the ability to capitalise on a falling market to ensure you receive the best possible prices at all times and never miss an opportunity like you would with a normal fixed energy contract.
"We have secured 5-10% in additional savings for clients who joined our buying groups vs a fully fixed option". 
– Lee Harris Senior Management
How The National Energy Hub can help

The National Energy Hub provides a service that helps you monitor and reduce your energy costs with protection from market increases without hassle.
This fully managed service benefits your business by having your own unique risk strategy tailored to meet your appetite for risk, level of  budget certainty whilst aggregating your energy volume with other businesses for greater buying power.
Our dedicated team are on hand to guide and support you through the process from an end-to-end perspective.
Get in touch to see how our Energy Baskets can benefit your business today.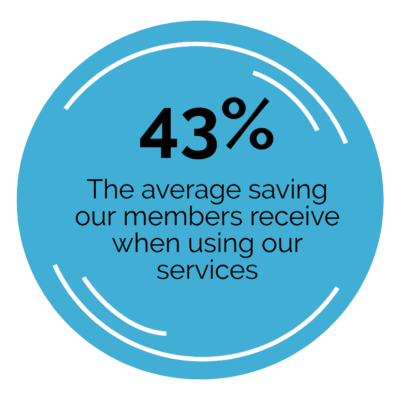 Get in touch
Speak to our energy experts today